Hospice reiki, an ancient Japanese healing technique, when integrated into hospice care, creates a profound impact on patients' well-being, offering solace and relief during their challenging journey.
In the realm of palliative care, where comfort and emotional support are paramount, hospice reiki has been making waves.
Understanding Reiki 
At its core, Reiki is a spiritual practice that channels universal life energy through practitioners to promote healing. In the context of hospice care, it becomes a beacon of hope, easing physical discomfort and fostering emotional resilience.
The Marriage of Reiki and Hospice 
The amalgamation of Reiki principles with hospice care is a delicate dance where skilled practitioners bring peace and balance to patients grappling with life-limiting illnesses. This partnership transcends conventional medicine's boundaries, addressing individuals' holistic needs.
The Impact of Hospice Reiki on Patients 
In the intricate tapestry of palliative care, the integration of Hospice Reiki transcends the conventional boundaries of medical treatment, creating a profound impact on patients facing life-limiting illnesses.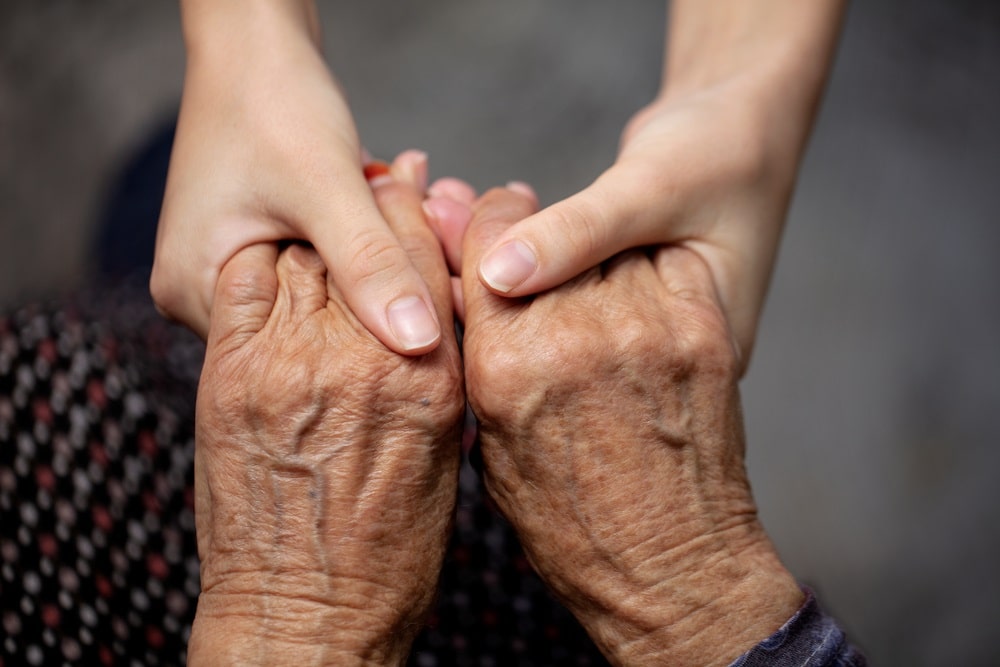 This extraordinary approach to healing goes beyond the realms of traditional medicine, providing not just physical relief but a holistic journey toward emotional well-being and spiritual connection.
A Gentle Touch
The cornerstone of Hospice Reiki lies in the gentle touch of skilled practitioners. This touch is not merely physical but serves as a conduit for the universal life energy that flows through the practitioner, bringing comfort and relief to the ailing body. Whether it's the persistent ache of chronic pain or the discomfort associated with a debilitating illness, the gentle touch of Reiki becomes a soothing balm, easing the physical burden that patients carry.
Energy Flow and Pain Relief
Beyond the tangible touch, Reiki's essence lies in the subtle yet powerful flow of energy it facilitates. This energy, channeled through the practitioner's hands, can target areas of pain and discomfort. The result is a tangible sense of relief that goes beyond the surface, reaching deep into the patient's physical being. It is a therapeutic dance of energy that comforts those navigating the complexities of their health challenges.
Nurturing Emotional Well-Being
In hospice care, where emotions are often heightened and fragile, the presence of Hospice Reiki becomes a pillar of strength. The practitioner, as a healer and compassionate companion, offers a tranquil presence beyond the immediate session. 
This consistent, supportive presence becomes a source of emotional grounding for patients, alleviating anxiety and creating a safe space for expressing their feelings.
Building Spiritual Connections
For many patients, the journey towards healing involves more than just the physical and emotional aspects—it delves into the spiritual dimension. Hospice Reiki recognizes and honors this need for spiritual connection, fostering a sense of peace and harmony that transcends the boundaries of the physical world. This spiritual aspect becomes a profound source of strength for patients, allowing them to explore and nurture their inner selves during a time of vulnerability.
Embracing Perplexity and Burstiness in Hospice Reiki
In the fluid landscape of hospice care, where emotions fluctuate, and the unexpected is a constant companion, the adaptability of Hospice Reiki becomes a beacon of hope. The perplexity and burstiness inherent in the human experience are acknowledged and embraced, allowing for a tailored and responsive approach to each individual's unique needs.
Burstiness of Comfort: A Personalized Journey
Each Reiki session within the hospice setting is a bespoke experience. Practitioners, attuned to the patient's specific needs, customize their approach to address physical discomfort and emotional distress. This personalized touch ensures that the therapy aligns with the ever-changing landscape of a patient's health, offering dynamic and responsive comfort.
Responsive Healing
The burstiness of comfort in Hospice Reiki lies in its responsiveness to the dynamic nature of a patient's emotional and physical states. Unlike rigid medical interventions, Reiki adapts to the ebb and flow of a patient's journey, providing solace and support where needed. This responsiveness creates a unique healing journey that is not bound by predetermined structures but flows organically with the patient's evolving needs.
FAQs