Throughout our lives, we experience good and bad times as we progress through various stages of life. We sometimes take old values and attitudes on our path until we recognize it's time to refresh and get over what doesn't benefit us anymore. Anxiety and depression manifest themselves in unique ways in various people. It may appear out of nowhere for some people, while it may be something they've battled with for months for others.
Reiki for anxiety encourages a spontaneous recovery procedure that can make people feel more well-balanced and relaxed. Anxiety and depression are not to be embarrassed by, but no one should endure in silence, and feelings should be shared with a mental health expert. Reiki for anxiety performs in tandem with other treatments. It can be a fantastic and effective technique for people experiencing anxiety and depression. Still, it should not be relied on as the only or main therapeutic option for many mental health illnesses afflicted by a specialist.
CTA: Book for 15 minutes free energy healing consultation with Yrma Wilson
What Should I Anticipate During My Session?
The session begins with a warm and positive consultation during which you can talk as much or as little information about what led you to the session as you want. Anxiety and depression are not to be embarrassed by, but no one should struggle in silence, and feelings should be shared with a mental health expert. 
Reiki for anxiety performs in tandem with other treatments. It can be a fantastic and effective technique for people experiencing anxiety and depression. Still, it should not be included as a single or primary therapy for any mental health issue afflicted by a specialist.
What Does Reiki for Anxiety Make You Feel Like?
Although reactions to Reiki differ from individual to individual and session to session, a deep sense of tranquility and calm is a typical reaction. Patients may experience tickling or warmth, as well as vivid imagery. When receiving Reiki for anxiety, the body transitions from a sympathetic (fight-or-flight) state to a parasympathetic (rest and digest) state. 
The relaxation response is the parasympathetic mode, which your body requires to recover. The session activates your body's natural healing reaction, resulting in the release of profound stress, cleansing, and mental and emotional balance.
You can also benefit from a good change in your focus during a Reiki treatment. It's usually all we can think about when we're nervous. It is like letting go of a clenched fist after years of holding it. In truth, the body's muscles contain strain, emotions, and persistent worry, which are removed during a Reiki session. 
Reiki masters advise patients to note any differences after the session as their mind and body reset over the next several weeks or months. Physical changes, such as better rest or a more peaceful bodily sensation; mental/emotional transitions, such as being tranquil under challenging circumstances or being more concentrated; and spiritual changes, such as being more rooted or perceptive, are examples of possible improvements.
Uneasiness later that day or over the next several days is also a positive indication that the treatment is helping your body restore itself. Negative feelings that have been suppressed and retained in the body might sometimes emerge and be released.
Allocating time in your life to rest and let free in this way enables you to recuperate from the mental and emotional strains of everyday life. Reiki for anxiety can help you find the equilibrium you need to place your anxiety in context and let it leave. Many customers indicate that meditation is tough for them since their thoughts are fully busy; they claim that Reiki for anxiety makes it simpler for them to achieve this meditation practice by letting their minds calm down and rest and their bodies.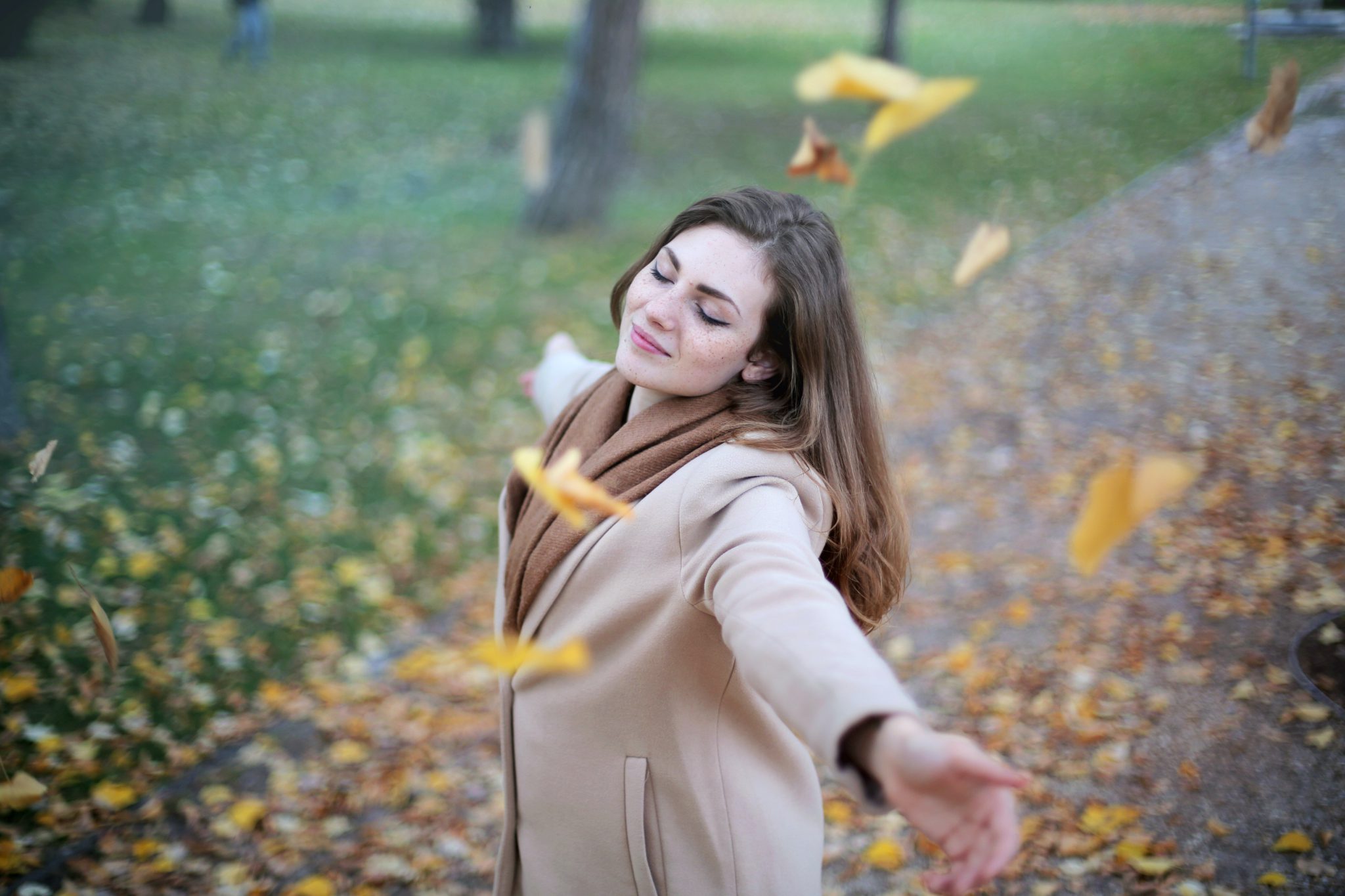 How Many Sessions Will Be Required to See Results?
Attending sessions on a regular schedule promotes more excellent balancing and advantages that endure longer. But because this differs, it is a great idea to create a customized care plan for each customer. 
Take into account three sessions as a preliminary step if you've been suffering from anxiety for an extended period. Transient disorders, on the whole, average out quicker than persistent ones, so if you've had anxiety for some time, it'll take a little longer to get rid of it than if you've only had it for a few weeks, for example.
Benefits of Reiki for Anxiety
A greater understanding of mental and physical equilibrium is the main benefit of reiki healing for anxiety.
Reiki is a calming technique. Anxiety is frequently associated with depression; however, the soothing effect of Reiki for anxiety can assist in alleviating this anxiety. As one's stress is relieved, their sadness may also heal.
Reiki for anxiety restores your sense of power. Many sad people believe that they have little influence over their lives. When a patient joins Reiki, they take a responsible step toward regaining strength.
You can use Reiki to make a connection with another individual. Abstaining from family members and friends or feeling separated from others is typical depression and anxiety. Reiki for anxiety allows sad patients to interact with a caring, empathetic therapist, which may help them feel better.
Reiki for anxiety acts as an anxiety reliever. Anxiety can influence the growth of depression, and it can exacerbate the feelings of someone sad. Reiki can help release some of a patient's anxiety, which can help to alleviate depressive effects.
Reiki For Pandemic Anxiety
During the last year and a half, the COVID-19 pandemic has caused many people to experience severe depression and anxiety. A concurrent mental health disaster is exacerbated by the pandemic catastrophe and its effect on life as we share it. People are switching to drugs for treatment in reaction to their mental suffering – several of them first.
Concern and anxiety over a new condition and what it might mean can be daunting, resulting in intense feelings in both individuals and kids. Social remoteness, for example, can make people feel alienated and lonely, as well as raise tension and worry. However, to stop COVID-19 from spreading, specific steps must be taken. Dealing with anxiety in a balanced manner will strengthen you, your loved ones, and society.
Eliminating Anxiety and Stress through Reiki
Now, due to the increased anxiety caused by the COVID-19 pandemic, therapies like Reiki for anxiety are becoming more common among corporations around the world, and their employees are being given this service. Many of them claim to be in much better shape.
A spike in people's tension and anxiety levels has become pandemics concerning adverse consequences. As a result, people can experience panic attacks in varying degrees of intensity, which is quite unfortunate. The development can be rapid, and the effects can be highly debilitating for some people, disrupting their daily life.
The following are the primary signs and effects of a panic attack:
Concerned about a sense of powerlessness.

Heart pumping at a breakneck pace

Sweating

Shaking and trembling

Breathing problems

Chills

Flashes of heat

Nausea

Cramping in the stomach

Pain in the chest

Headache

Dizziness

The sensation of tingling
While pharmaceuticals can help with the effects, many people feel that they are ineffective on their own and have resorted to alternative treatments like Reiki for anxiety to help them minimize or eliminate their panic attacks.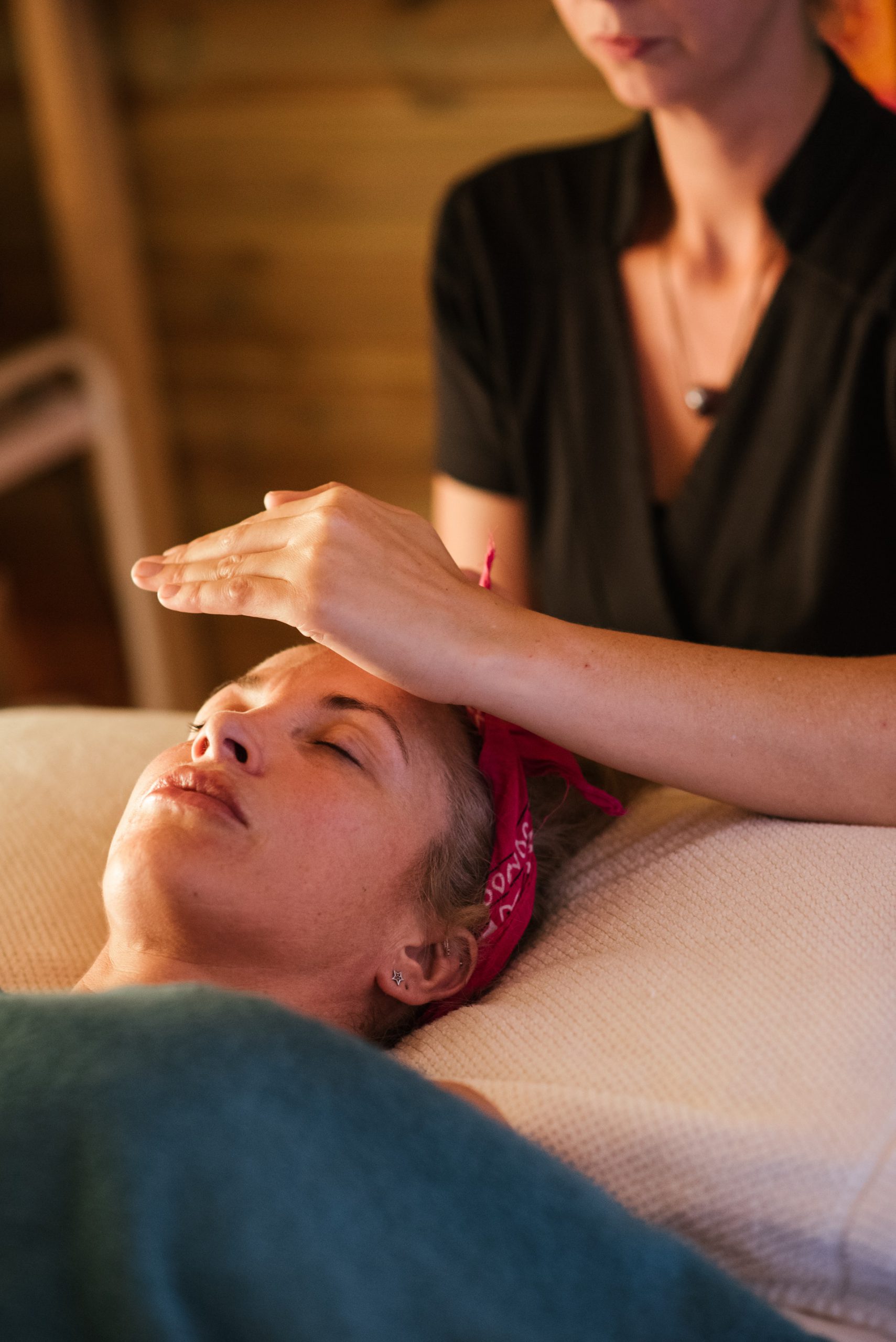 What Are the Signs and Symptoms of A Panic Attack?
Although the reasons for panic attacks differ from person to person, they can usually be summarized as follows:
A significant occurrence, such as a violent abuse

Illness in a family member

Divorce or bereavement are examples of significant life changes

A hesitant and jittery personality who is naturally hesitant in social circumstances.
What Role Does Reiki Play in Panic Attacks?
Reiki can aid panic attacks in a variety of methods. Reiki master's experience shows that regular Reiki treatments for clients who struggle with panic attacks have proven to be effective by:
Assisting them in reducing any anxiety they may be experiencing.

Assisting them in regaining balance and stability over their emotions and behaviors.

Providing a sensation of tranquility and calm.

Interacting with a helpful individual can help to alleviate feelings of isolation.
Read more Quick And Easy Guide To Find Out Generalized Anxiety Disorder.
How to Use Reiki Techniques on Yourself to Help You Cope with Your Anxiety
Energy healing, such as Reiki, aims to provide proper equilibrium to the body's energy channels. The Reiki master can transfer vital stream energies using the secondary palm chakra system. With a simple hand gesture, this can be transmitted to the places in demand. And the best part is that you can train to be your healer and transfer some of this energy yourself.
Reiki for anxiety is similar to proactive mindfulness in many respects. You are actively linking and passing that which no longer provides you to provide the power that the body, soul, and spirit require for equilibrium. You can try to accept that you have the potential to change your control at any time if you can envision and recall that we are all mainly composed of energy.
Practice this five-minute self-reiki for anxiety exercise properly now to do so:
For the next two minutes, take deep breaths and visualize your palms releasing healing energy into your thoughts, liberating energy and ideas no longer helpful to you, and seeing your mind filled with serenity, brightness, and peaceful thinking.
Put your hands on your heart once you've felt your thoughts relax. Let the same brightness and healing energy enter your heart's place. As you gradually produce energy and light from your palms to repair your person's heart, imagine any weight, sorrow, tension, or unnecessary burden being released from your heart. 
If you've ever had an uncontrollable mind or struggled with worry, Reiki for anxiety may be a new way for you to let go of those feelings.
CTA: In Los Angeles, reach out to Yrma Wilson for energy healing services
Conclusion
This article discusses today's complicated life, particularly the torturous epidemic that has left many individuals suffering from long-term anxiety and concern, disrupting their lives and regular relationships. There have been many cases in which traditional treatments have failed to deliver the desired result in anxiety reduction. As a result, complementary therapies have been employed to help them cope with their anxiety and improve their quality of life. Reiki for anxiety has been able to establish itself well in the treatment of anxiety since it is known as a relaxation therapy.
References
Flanagan, D. (N.D). Reduce anxiety with reiki. Anxiety. Org. https://www.anxiety.org/reiki-anxiety-relief-gentle-powerful-way-alleviate-anxiety
Reiki for Anxiety & Depression. Julie Hinton Green. https://juliehintongreen.com/reiki-anxiety-depression/
Reiki supporting sufferers of panic attacks. (2020, October 05). Georgiana Monckton reiki. https://www.georgianamoncktonreiki.com/news-reiki-supporting-sufferers-of-panic-attacks-55
Spicer, C. (N.D). Turning to Reiki for Stress Relief. Choices Markets. https://www.choicesmarkets.com/health-article/turning-to-reiki-for-stress-relief/#:~:text=Using%20a%20variety%20of%20hand,disorders%2C%20insomnia%20and%20chronic%20stress.
Patel, K. (2017, August 09). How To Use Reiki To Calm Anxiety. Mind Body Green. https://www.mindbodygreen.com/articles/reiki-healing-for-anxiety