The practice of healing body pressure points is an overlooked approach to enhancing overall well-being. In today's fast-paced world, where stress and tension have become a part of our daily lives, finding effective ways to achieve wellness is crucial. One is the practice of healing body pressure points. This thorough guide looks into the intriguing topic of pressure points, their significance, and how they can pave the way to a healthier, more balanced life.
The Power of Pressure Points
Specific body parts, sometimes called pressure points or acupressure points, can be stimulated to promote relaxation, relieve discomfort, and even contribute to healing. For centuries, these points have been a cornerstone of traditional healing practices such as acupuncture and reflexology.
Understanding the Basics 
Before we dive into the various pressure points and their benefits, we must grasp the fundamentals. Pressure points are believed to be linked to the body's vital energy, often called "Qi" or "Chi." Applying gentle pressure or massage to these points can restore the harmonious energy flow and address various health concerns.
Exploring the Key Pressure Points 
Located on the sides of the forehead, the temple point is an excellent starting point for relieving stress and headaches. Gentle circular motions here can provide instant relief.
The third eye point, located in the middle of the forehead, slightly above the bridge of the nose, improves mental clarity and lessens anxiety.
This point on the wrist is known for calming the mind, reducing insomnia, and alleviating heart palpitations.
Located on the top of the foot between the big and second toes, The stimulation of this point can aid in stress reduction and emotional balance.
Situated just below the knee on the outer side of the leg, this point boosts energy levels, improves digestion, and enhances overall vitality.
The Healing Process 
Utilizing these pressure points effectively can lead to various health benefits, including stress reduction, pain relief, improved sleep, and enhanced emotional well-being. Incorporating acupressure into your daily routine can be a powerful tool in your journey to wellness.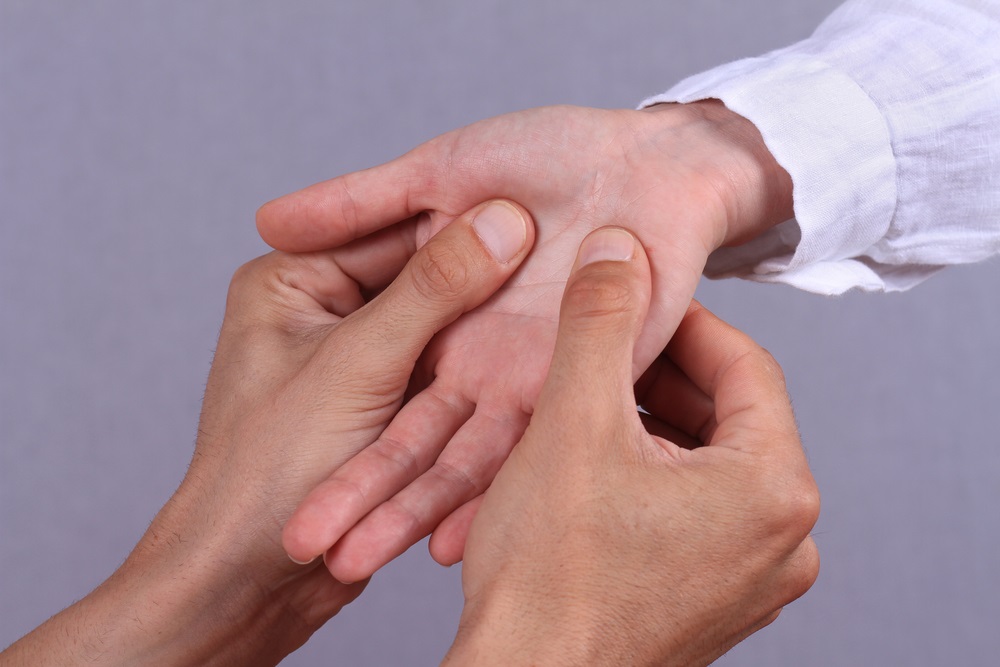 Why Pressure Points Work 
The effectiveness of pressure points lies in their ability to stimulate the body's natural healing mechanisms. Targeting specific points can influence the nervous system, release endorphins, and promote relaxation, ultimately improving physical and mental health.
Nerve Stimulation
Pressure points are often located near clusters of nerves. These points can be pressured to activate the nerves,
sending signals to the brain. This stimulation can have various effects, such as reducing pain or triggering relaxation responses.
Blood Flow Regulation
Pressure points can influence blood circulation. Applying pressure can constrict or dilate blood vessels, affecting blood flow to specific body areas. This often alleviates pain or promotes healing in traditional medicine practices.
Pain Relief
Pressure points are frequently used for pain management. When pressure is applied to certain points, Endorphins, the body's natural painkillers, may be released. This can help reduce pain and discomfort.
Muscle Relaxation
Pressure points can also help relax tense muscles. When pressure is applied, it can reduce muscle tension and promote relaxation. This is commonly used in massage therapy and acupressure.
Qi (Energy) Flow
In traditional Chinese medicine, pressure points are believed to be connected to the flow of Qi or vital energy. These spots are stimulated to balance the Qi flow, enhancing general health and well-being.
Nervous System Influence
Some pressure points are associated with specific autonomic nervous system functions. By targeting these points, one is believed to influence the body's physiological responses, such as reducing stress or promoting relaxation.
Reflexology
a technique in which pressure is applied to certain locations on the hands, feet, and ears that are thought to correspond to various bodily organs and systems. These organs and systems are supposed to respond to this practice by becoming more receptive to healing.
Traditional Knowledge
Various cultures have identified and used many pressure points for centuries as part of their healing traditions. While the mechanisms behind these practices may not always be well understood from a Western scientific perspective, they have been found to have therapeutic benefits in many cases.
FAQs