Animal Reiki, a holistic approach to healing, has emerged as a remarkable way to provide physical and emotional support to our beloved companions. In a world where our furry friends are not just pets but integral members of our families, their health and well-being hold a special place in our hearts. In this article, we will talk about the world of Animal Reiki, exploring its principles, benefits, and how it can help our pets lead healthier, happier lives.
What is Animal Reiki?
It is a healing technique that involves channeling energy to animals through the hands of a practitioner. It is based on the ancient Japanese concept of Reiki, which means "universal life energy." This holistic therapy aims to balance the energy within an animal's body, promoting physical and emotional healing.
The Principles of Animal Reiki
It operates on several fundamental principles:
            In the practice of Animal Reiki, the flow of energy is crucial. Practitioners believe that by directing this energy, they can address various physical and emotional issues in animals.
            The practitioner establishes a deep, empathic connection with the animal, understanding their needs and emotions. This connection is vital for effective healing.
It induces a state of deep relaxation in animals, reducing stress and promoting overall well-being.
Benefits of Animal Reiki
The advantages of Animal Reiki are numerous, both for our pets and for us as their caregivers.
Just like humans, animals can experience stress. It helps them relax, reducing anxiety and promoting a sense of calm.
For pets dealing with chronic pain or recovering from surgery, Animal Reiki can be a valuable complement to traditional treatments, easing discomfort.
Animals like us can carry emotional scars. It can aid in healing emotional wounds, making our furry friends emotionally healthier.
The deep connection formed during Animal Reiki sessions can strengthen the bond between the pet and the caregiver, leading to increased trust.
How Does It Work?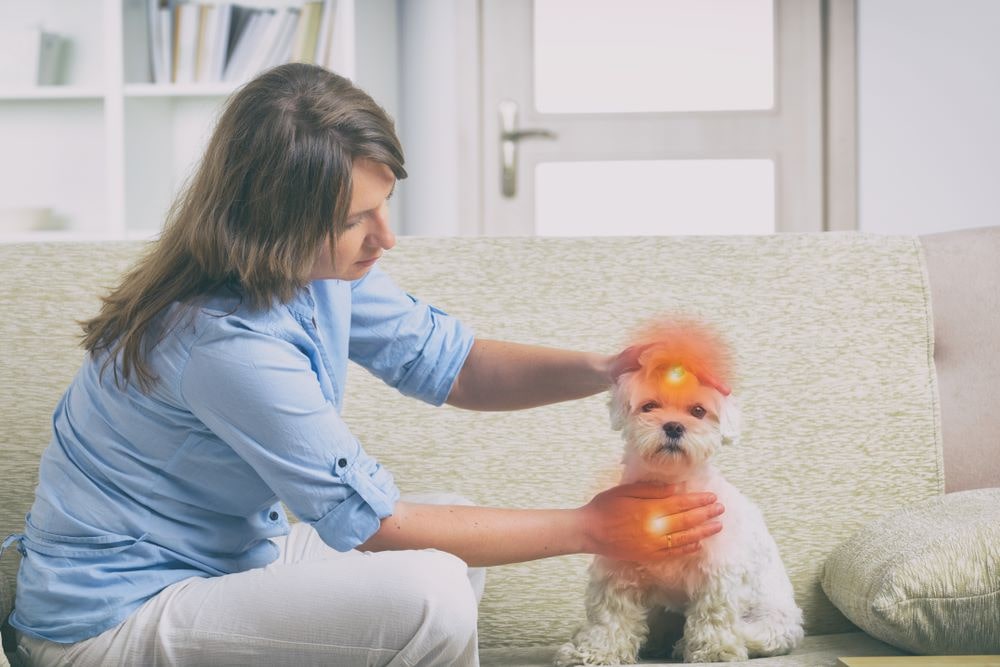 An Animal Reiki practitioner is the conduit for the universal life energy. Their role is to direct this energy towards the animal, offering a space of healing and relaxation. The practitioner uses their hands to make gentle, non-invasive contact with the animal.
Animals are highly sensitive to energy and can often sense the practitioner's intentions. During a session, the animal is free to accept or decline the energy, ensuring a comfortable experience.
Incorporating Animal Reiki into Your Pet's Life
You don't have to be a certified practitioner to provide your pet with the benefits of it.
Start by learning the basics of this kind of Reiki. Understanding the principles and techniques will help you connect with your pet on a deeper level.
Creating a Peaceful Environment
Choose a quiet, comfortable space for your Reiki sessions. Ensure that your pet is relaxed and free from distractions.
Offering Love and Healing
As you place your hands gently on your pet, offer love and healing intentions. Be patient and present during the process.
FAQs