Does Black magic exist? Is it any way to remove black magic? Is someone that powerful to do such things? Such types of questions are what you may be entering on Google or asking different people just because you are feeling unnecessary activities in your life and you think that someone is responsible for it. Well, all of your questions are answered in this article.
What is black magic?
According to Sadhguru, Black magic can be understood as the energy that has two primary dimensions: evil or divine. With these dimensions, any preacher can create a devil or god out of it.
Other resources say black magic is the supernatural power used by someone based on selfishness or evil purpose. So, whether a person does it for personal gain, it always stands out as negatively in humans. In some religions, it's a bad practice, and those who perform don't remain a part of it.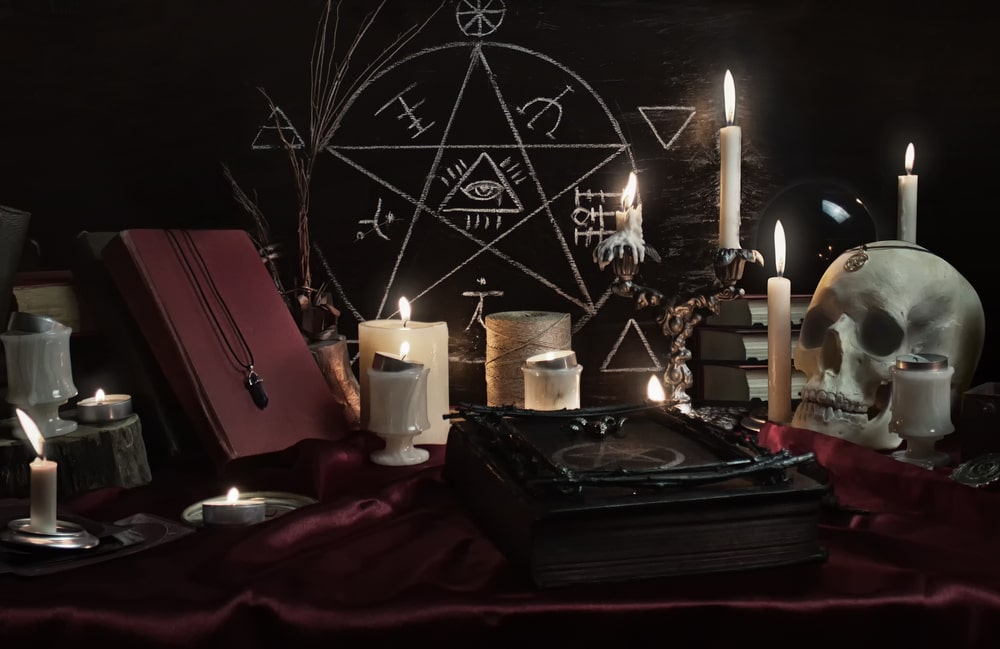 How to Remove Black magic?
Among different cultural peoples, black magic removal has become a significant necessity. However, the pastor believes it's better to ignore such activities and stay focused on your life. At the same time, some religious preachers recommend wearing protection or performing activities that can restrict black magic from harming you. In the end, it's possible to take care of black magic.
How To Remove Black magic spells?
It's not ordinary for anyone to remove black magic spells. But first, you need to meet with a spiritual healer. Depending on what religion you follow, there are a lot of spiritual healers who can perform guided rituals or activities that can help remove the spells.
Besides that, talking with a therapist is also a good option. Since you are dealing with harmful elements, your positive energy must be affected. So, the therapists would help regain the positive energy in your body to fight against the black magic spells.
How to remove Black magic from home?
The more you think about black magic and its existence, the more it will grip you firmly. Hence, the first important thing you can do from home is trained your mind not to think about it every time.
Hindu believers believe you can remove black magic from home by not consuming alcohol. The more you are close to your religion and not doing any destructive activities, the less you will get negatively impacted by black magic.
On Amavasya night, you can try the Hindu religious remedy to remove black magic. All you need is to tie seven knots of black thread and put it on a similar distance. Now, you need seven red dried chilies and rotate them over the thread. After that, put the black thread and red chilies into the black cloth and burn it outside the home.
How to remove black magic from someone?
On your own, it's impossible to remove black magic from someone. So the best practice anybody can follow is to get closer to a spiritual person who can guide you in different activities to perform. Else, finding an excellent religious preacher is also a good option. The more you believe in your religion and its ways to get protected from black magic, the lesser you will fall into dark situations.
Who can remove black magic?
For Christians, a pastor can be a good option.
For Muslims, a Molvi can be a good option.
For Hindus, a pandit can be a good option.
For Jews, a Priest can be a good option.
For Atheists, Scientific activities offered by the jinn or black magic experts to follow can become a significant thing to remove black magic.
Final Thoughts
If you are suffering from the ill-effects of black magic, get rid of them by going to a specialist. A Black Magic Removal Specialist will help you in getting rid of all your problems and make your life happy as before. Yrma Wilson is an expert in removing black magic and other negative effects quickly and effectively so that you can live a normal life again. If you want to consult an expert who has experience with handling cases like yours then book your appointment, a free 15 minutes consultation is always available for you.
References:
https://isha.sadhguru.org/us/en/wisdom/article/what-is-black-magic
https://www.wikihow.com/Remove-Black-Magic-Spells
https://timesofindia.indiatimes.com/religion/rituals-puja/what-is-black-magic-how-can-we-protect-ourselves-from-it/articleshow/79510148.cms