The modern-day potency of witchcraft and black magic curses is explored today. Few issues are as hidden or contentious as this one. When tragedies hit, or particular disasters increased, many people, whether in the 18 century or the early 2000 century, began to believe in things they had before ignored – dark occult powers. We have been focusing on removing what has been called a black magic curse on this blog.
Yrma Wilson, an energy healer, thinks that only positive and white energy within a person can defeat all darkness. Other ways to overcome the black magic curse in many societies and cultures are listed below.
Feel you are the black magic curse victim, click here
Black Magic Curse History
Curse spells etched on metal, wax, or stone that listed out why people had been wronged—were one of the more wonderfully unpleasant rituals of ancient Greece and Rome. Consider curse devices to be the old world's takedowns: if someone insulted or hurt you, you might hire a local magician to curse them. People condemned those who harmed their family members, but they also cursed those who did wrong or were involved in legal proceedings against them. Large amounts of curse devices have been discovered in modern-day Britain in Roman sites.
Black Magic Curse Dolls
Of course, if someone insulted you, you could make a miniature effigy to damage. Scholars are still unsure what the small figurines employed in tying magic in ancient Greece and Rome were for, despite comparisons to newer voodoo dolls. All they understand is that if it relates to these symbols, the word "tying" was interpreted seriously: They've been discovered in tiny coffins with tied hands and feet or maimed corpses, and they appear to have been shaped by tying spells.
Black Magic Curse Removal
Is it possible that someone who practices black magic has been cursed? Cleansing procedures or positive energy conduction can be used to dispel most black magic spells. The most severe curses may necessitate the assistance of a spiritual healer. In any instance, the person who casts a black magic curse will be cursed with the same affliction but with three times the original strength.
Take Action to Remove Black Magic Curse
In different cultures, it might be  possible to remove the black magic curse. People adopt a variety of actions to alleviate the negative emotions and misfortunes they believe they have experienced as a result of the black magic curse. Some of these actions are listed below.
Action 1: Recognizing if you're cursed
Examine your surroundings to see whether anyone has a motive to curse you. Examine your assumptions about why you believe you are cursed. Is there someone who wants you to fall ill? Why? Cursing by someone you don't know is uncommon. Thus, you're more likely to be condemned because of an issue with someone you know.
The following are the most prevalent sorts of curses and witchcraft that you may have been subjected to:
The spell of love causes you to fall in love even if you don't want to.

The revenge spell

 Black magic that shatters

Boiling water is used to inflict a curse.
Who Else Wants To Examine Helpful Black Magic Removal Today?
Check to see whether you had any terrible luck. It's possible that if you had a poor spell, it resulted from someone else's awful curse. If adversity strikes unexpectedly and nothing seems to be going right, you may need to take action to break the spell. Here are several scenarios that could arise while casting such a black magic curse:
For no apparent reason, you become ill (and certainly not just the common cold).

Even if you studied diligently and performed well on an exam, you may receive a poor grade.

Even if you haven't had a fracture in weeks, you acquire acne immediately before an exciting date.

In a basketball game, you fall and fall as you score points.

The car you're driving breaks down, and you miss the year's biggest celebration.

You will be surprised to learn that your family is relocating to another city without warning.
Recognize that negative things aren't always a bad thing. Whatever horrible things happen to you, it's unlikely that your happiness has anything to do with being cursed. Even if you have many opponents, it is pretty rare for someone to have the ability to hurt you truly. 
Consider what occurred, and maybe there is another reason why your life isn't going the way you want it to. If you can't think of a cause and are confident that someone is conspiring against you, try some of the tactics for breaking the spell.
If your partner leaves you for someone else, it's not necessarily because the other girl has cast a hex of bad luck on you. Only he may be in a position to act.

You may be allergic to oysters or nuts if a rash makes you sick. It is something you should look into.
If you are sure that someone out there wishes to harm you, you should take immediate action to break the curse if it is accurate.
Action 2: Take a Deep Breath and Relax
1.To defend oneself, wear an amulet
A spell is something you keep on you at all times to protect you against negative energy, wizards, and curses. Holding a charm weakens the effect of a curse or a wizard's spell to the point where it can no longer affect you.
A charm can be any object that holds an exceptional value for you and is considered sacred. Whether it's a piece of jewelry, a shell from your favorite beach, or a ribbon from your childhood, charms can be anything.
Wear an amulet around your neck, or keep one in your pocket at all times.
2.Soak in a bath of salt and magical herbs
The ceremonial bath can purify you of negative energy. Light a few candles and fill a hot tub if you're feeling cursed. While you're soaking for a long time, try to think only positive thoughts. Rotate one or more of the following in the bathroom to boost cleaning power:
A pinch of salt

Marjoram

Basil

Mugwort

Patchouli

Wormwood
CTA: Book a session for dark energy removal
3.Incense for "opening" is burned
Burning the same magical plants has the effect of "destroying," which means it breaks the curse or spell. It is unnecessary to use every medicinal plant on this list. Still, it is recommended that you take as much as possible and tie it together after tying it with a string (preferably outside or on a secure surface). The curse will be broken by burning the package.
You can carry mugwort, wormwood, and vetiver with you because they are thought to have considerable power in repelling evil spirits and breaking the curse. For a modern floral arrangement, fill an enormous party glass with water.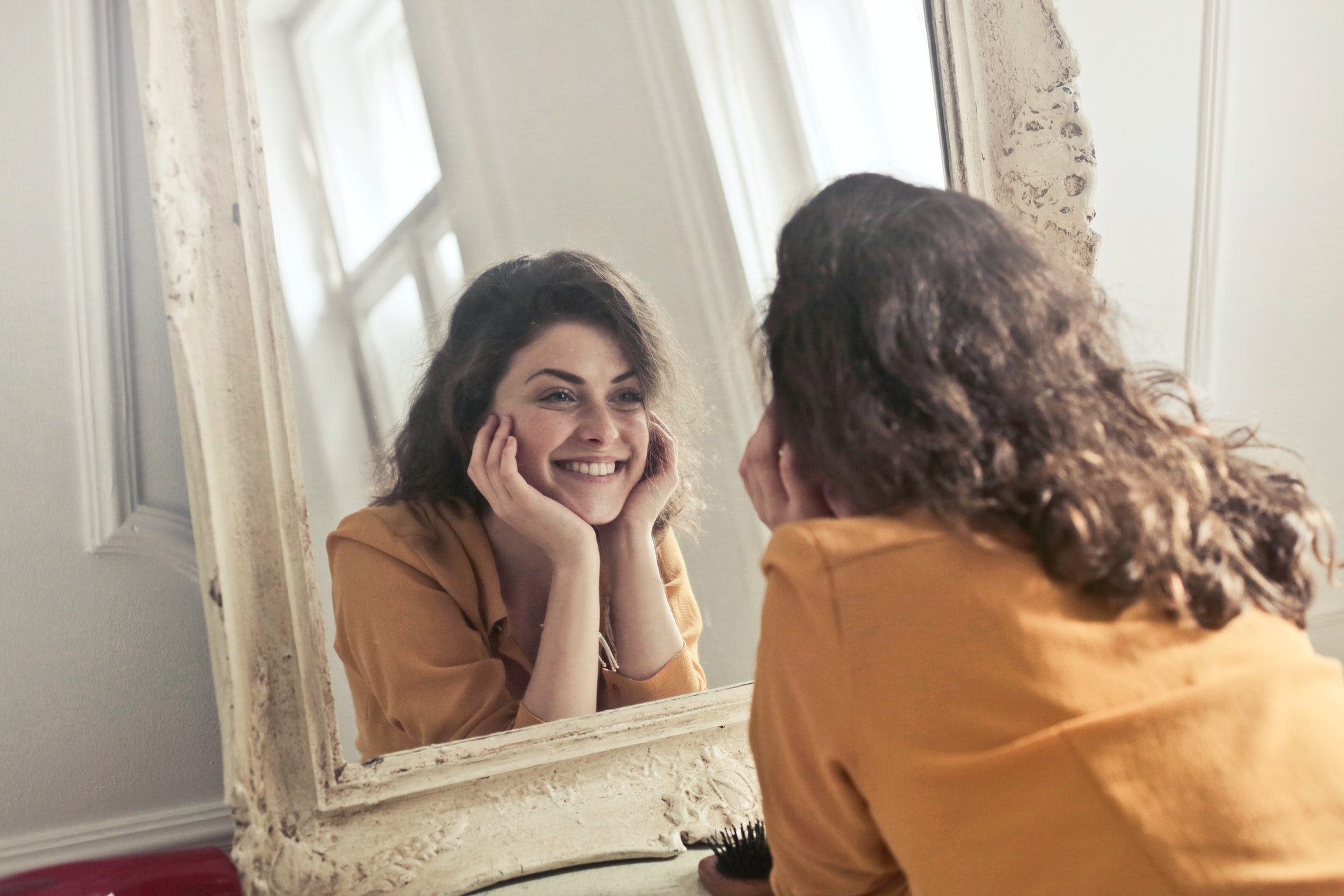 Action 3: Positive Energy in Action
Break the spell by laughin
Negative energy is the source of black magic's strength, while good energy, on the other hand, can diminish it. Laughter is the finest medicine in this scenario since it can effectively combat any curse. You don't need a spell or a ceremony; all you need is a source of positive energy.
Think about something hilarious and laugh as you feel the curse's effect around you. Concentrate entirely on a funny video or book and allow yourself to be thoroughly immersed in the experience.
Even if the person does not like it, his power will be weakened by your positive energy.
Try a spell that transforms terrible into good. It is a positive white magic spell that spiritually aids in changing that person's energy from negative to positive so that he can no longer hurt you with a curse or a witch. A binding spell does not harm the subject. It will only serve to protect the environment from further harm to you.
Make a candle with the person's name engraved on it. Repeat these words as the candle burns: "I will draw you out of the darkness and bring you into the light." Do not let your past dictate your actions. Please don't let my future be as bleak as the night. I'll welcome you with open arms and bring you back into the light. That should be the case.
Make an appointment with a spiritual therapist. If you believe you have been seriously cursed, you should consult a spiritual healer who can assist you in resolving the problem through a series of rituals. Speak with someone who understands what you're going through and knows how to break the curse and get your life back on track.
If you are religious, you can seek advice from your spiritual leader. 
Talking to a psychologist can be beneficial, but make sure you select someone sincere and knowledgeable about black magic.
It can also assist you in discussing therapy that improves your life by using meditation, hypnosis, and other approaches that bring more positive energy into your life.
Conclusion
If you're planning to see an energy healer, choose one who promotes positive energy as the black magic curse removal and removes any energy blockages you may have. Go to someone who exudes cheerful and uplifting energy. These are the true healers who help you find the love and joy you were destined to have in your life. Do not let anyone take it away from you.
Finally, it's worth noting that spells come back three times more problematic for you due to Rule Three.
Black magic removal Services by Yrma Wilson are reliable and guaranteed to work.
References
Blackmore,E.(2016, August 22).A Guide to Ancient Magic. Smithsonian Magazine.  https://www.smithsonianmag.com/smart-news/guide-ancient-magic-180960129/
Waters, T. (2020, February 03). Irish Cursing and the Art of Magic, 1750–2018. Past & Peresent. https://academic.oup.com/past/article/247/1/113/5721469
Jarus, O. (2012, May 22). Black Magic Revealed in Two Ancient Curses. Live Science. https://www.livescience.com/20483-black-magic-ancient-curses.html